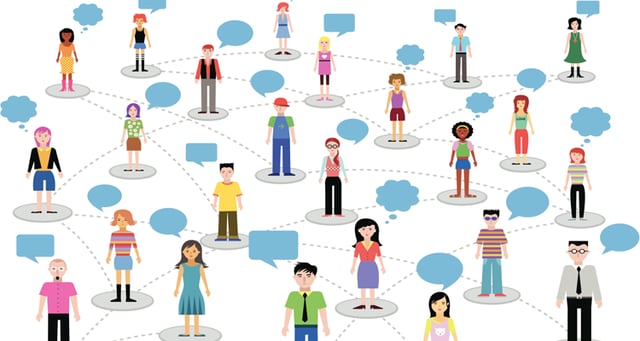 A couple of our past posts have detailed the growing skills gap. This skills gap illuminates the marketplace's need for niche skilled employees.
A shortage of experienced individuals has caused companies to go to extreme lengths to attract skilled workers - one such method is implementing an employee referral plan.
Definition & Purpose
An employee referral plan can be defined as a recruitment method in which current employees are encouraged (and rewarded) to introduce suitable candidates from among the people they know. Ultimately, employee referral programs aim to generate quality candidates for internal job openings.
Structure
The structure of employee referral programs vary company to company. If your company decides to implement an employee referral program keep in mind the following variables:
Compensation: Generally, all employee-referral programs offer a monetary bonus for referred employees who are hired and retained for a set period of time.However, not all companies use cash bonuses as an incentive, some companies offer their own goods or services to employees in exchange for referrals.
Measurement: To measure the effectiveness of an employee-referral program it is important to track metrics such as: the cost of employee referrals versus other

recruitment

channels, performance and

retention

of referred employees, employee attitudes toward referral programs, and the percentage of new employees who are hired via referrals.
Payment: Often companies will pay the employee who successfully referred an individual in a series of installment payments. These installments are based upon retention of the referred employee through numerous milestones.
Implementation: Referral programs need to be formalized and communicated similar to any other company process or procedure.

Communication: It is important to publicize an employee referral program once it is implemented as often as possible.
Specification: Job descriptions should be very specific including mandatory qualifications such as: education, experience, expected salary range, etc. in order to avoid recieveing a slew of unqualified candidate referrals.
Feedback: Always offer feedback on each referral. If an employee refers an individual for a position internally the company should ensure he/she hears feedback within 72 hours.
Submittals: It is important to encourage employees to refer outside their area of expertise.
PROS
As you can imagine, there are several benefits to implementing a referral program - including:
Source: Employee referral programs are a great source of passive candidates - individuals who are not actively looking for a job. This is beneficial because more often than not passive candidates are higher caliber candidates.
Morale: Successful placement of a referred candidate (and thus receiving the incentive) can be a substantial morale booster.
Cost: Successful employee-referral programs can have a positive financial impact if it replaces alternative recruitment methods that can sometimes be costly.
Diversity: Referrals is ranked number one as the most productive source for diversity hires, well ahead of major job boards, company affinity groups, and diversity career fairs.
Retention: Referral hires have greater job satisfaction and stay longer at companies – 46% stay over 1 year, 45% over 2 years and 47% over 3 years. Increased retention is a cost savings for any company.
Cons
Employee referral programs are great. However, they are not perfect – reasons why include:
Excessive reliance: Successful implementation of an employee referral program can sometimes cause in an inbred organization. This can lead to a group think and can foster cliques to form internally.
Cost: Sometimes the cost of hiring via an employee referral program can be more than other recruitment methods. For example, job board hires cost on average $1,671 versus referral hiring costs of $2,306.
Overall the advantages of implementing an employee referral program far outweigh the disadvantages. If your company already has a program in place make sure to give it the attention it deserves/requires. If your company decides to start an employee referral program down the road make sure to do your due diligence before implementing.