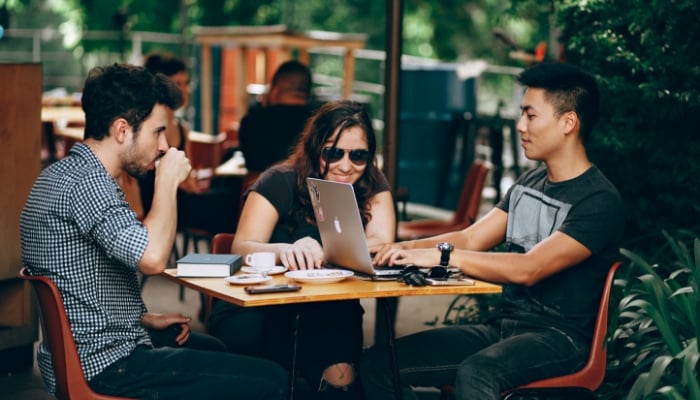 Workforce diversity has never been more important for companies. Research such as the McKinsey study shows the profitability to companies. The study demonstrates how U.S. public companies with diverse executive boards have a 95% higher return on equity than non-diverse leadership.
Hiring the right person for the job is more challenging than ever. The biggest potential benefit of an inclusive and diverse workforce is how it attracts Millennials. The Millennial generation, which has surpassed Gen Xers in the workforce as the largest demographic, is particularly interested in working in a diverse culture. According to one study, forty-seven percent of Millennials actively look for inclusion and diversity when sizing up potential employers.

Before looking at how to attract Millennials to your company, it's first important to look at what diversity means to them.
Rethink Diversity
Millennials view workplace diversity differently than previous generations. Marta Steele, a career and workplace expert and partner at PeopleResults, says, "Diversity and inclusion are more than age, religion, gender, race, and physical ability. It's also about how different points of view are accepted and valued."
Prior generations, namely Gen Xers and Baby Boomers, view diversity as underrepresented racial, ethnic, and gender demographics. Millennials are more likely to define diversity as a mix of experiences, ideas, and opinions. This type of view is known as cognitive diversity, according to a Deloitte survey.
A Generational Comparison
Millennials are significantly more likely than older generations to report that they see or hear about some form of discrimination and/or bias at their workplace. Millennials are more comfortable than other generations talking about issues of diversity and inclusion in the workplace.
When asked the question, "If I were to look for a new job tomorrow, a diverse and inclusive workplace would be important in my job search", 47 percent of employed Millennials agreed, while 33 percent of employed Gen Xers agreed and 35 percent of employed Baby Boomers agreed.
Although Millennials are more likely to desire to work in a diverse workplace, they are no more likely than other generations to end up working in such cultures. They may feel that their employer is not investing enough resources into creating a diverse and inclusive workplace.
A Diverse Workplace Means a More Diverse Life
Millennials report that they have more diversity in their workplace than they do with their life outside of work. It is important to recognize the value that Millennials place on having a culturally rich work environment.
In December of 2016 the Institute for Public Relations and Weber Shandwick, a leading global communications and engagement firm, released the results of a study that examined the experiences and attitudes of Millennials and older generations in the workplace.
Andy Polansky, CEO of Weber Shandwick, notes, "Weber Shandwick understands that having a healthy and successful workplace where people want to work requires a climate based on diversity, respect and inclusion of differences. To have an impact, leaders must listen attentively to all employees and foster genuine dialogue in good times and bad, something we consider essential to our values and responsibilities. The Millennial viewpoint provided in this research gives us deeper insights into building a better environment that benefits everyone."
The Business Case for D&I
When asked about reasons for a business to invest in diversity and inclusion, 27 percent of Millennials answered "To improve overall business performance", as opposed to 18 percent of Gen Xers and 20 percent of Baby Boomers.
Given the importance of diversity in the workplace in attracting Millennials, the leadership of the company needs to spearhead initiatives and set the right tone. Tina McCorkindale, President and CEO of the Institute for Public Relations, says, "A recent study by Dr. Dean Mundy for IPR found that leadership is key, and leaders must be visibly involved in diversity efforts and reflect diversity themselves. Dialogue about diversity and inclusion must be maintained and embedded long-term in all functions to be shown as something that is valued rather than managed. IPR is committed to championing fairness, diversity, and inclusion in the profession through our programs and research. Researching generational differences is one way to do that."
If your business is examining its diversity and inclusion in an attempt to attract Millennials, work with a staffing firm with the right expertise!