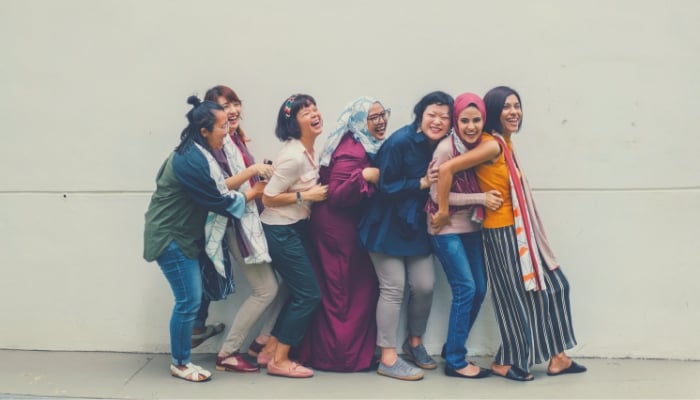 You are probably aware that research indicates that a diverse workforce is more than just socially responsible. Diversity in the workplace drives creativity and innovation as well as impacting productivity and profits.
There are many ways to create a workplace that attracts diverse job candidates. Here are a few points that recruiters and hiring managers should consider.
Blind Resume Screening
Even the most skilled and well-intentioned recruiters and hiring managers are subject to unconscious bias when seeking and screening new talent. Something as simple as a candidates name or school can lead to snap judgements.

Laura Mather, the founder and CEO of Talent Sonar, says underrepresented groups are 40% less likely to be selected for an interview than equally qualified candidates. That's why her software has a feature to prevent those unconscious assumptions by removing a candidates name and school, while keeping degrees and other information relevant to the position for which they are applying. "Talent Sonar is the only platform available in the HR space today that shows resumes to hiring teams in an identity-blind fashion," says Mather. "This way, all qualified candidates advance."
Have a Diverse Talent-Acquisition Team
By having a hiring team comprised of individuals with a variety of backgrounds, screenings and interviews have a better system of checks and balances. Candidates feel more welcome and comfortable meeting with a diverse hiring team.
"The interview panel is an important step in making sure diverse candidates are not being overlooked," says Kerry Fischer, the VP of Talent and Recruiting at Credit Sesame. "Having a nice balance of women/men, junior/more seasoned professionals, combined with different cultures, helps bring better perspective and therefore more balanced interview feedback which leads to diverse hiring."
Use Inclusive Wording in Job Postings
Gender-biased wording in job ads may lead potentially good candidates to not even apply. Words like "dominate" and "competitive" are masculine coded words, while words like "supportive" are seen as more female-coded.
Elizabeth Aimes, SVP of Programs, Marketing & Alliances at AnitaB.org, says, "Companies need to be conscious of the way they craft job descriptions and include inclusive words that appeal to more non-traditional candidate. People don't realize job descriptions actually say a lot more about a company than simply what they are looking for in a candidate. They also can telegraph a great deal about the company culture. For example, if your job description projects a white male environment, you will most likely receive majority white male applicants and deter a large group of highly-qualified candidates."
Use Social Media
You are probably already using LinkedIn when searching for potential candidates, but are you using it in the most effective way? LinkedIn has specific groups for people with similar backgrounds, experience, and interests that can provide a great source for scouting new talent.
One example is The Society of Women Engineers, which is a great resource for recruiting women engineers. There are many other groups for African-Americans, Latinos, veterans, and many more. When searching for diverse professionals, LinkedIn groups, as well as similar groups on Facebook and other social platforms, can provide recruiters and hiring managers with a wealth of opportunity.
Diversity Brings Diversity
Having a diverse workforce brings more diverse candidates. With a properly structured employee referral program which offers rewards to employees, such as cash bonuses or extra PTO days, your employees will bring in friends and associates who are likely to be as diverse as your workplace. A diverse workforce can also help lure candidates with multiple offers.
If your company is looking for ways to increase inclusiveness and attract a more diverse pool of candidates, consult the experts in staffing today!